Rental
Impress your friends and family. Instructions and cooking tips will be provided to insure success.
BBQ hire: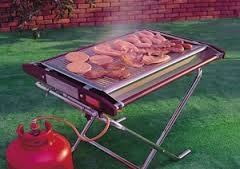 3ft Cinders Turbo Professional Gas BBQ (high pressure wind resistant)
Cost £75.00
6ft traditional Big Johns Combination Charcoal/Wood BBQ.
Cost £80.00
Spit Roast Machine Hire: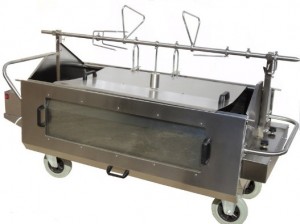 Stailess steel Coffin type with viewing window (>65Kg Gas)
£150.00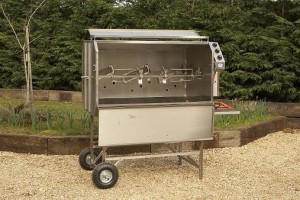 Upright Stainless steel type (>50Kg Gas)
£150.00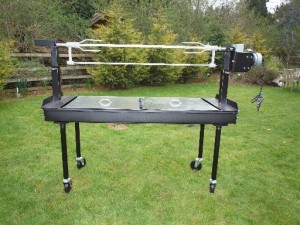 Traditional Open Big Johns ( > 70kg Charcoal)
£120.00
Paella Set Hire: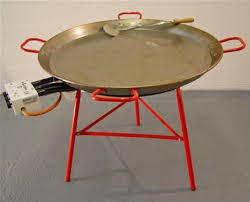 70cm Pan, Stand & Burner.
Cost £70.00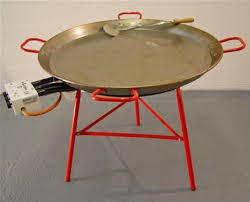 90cm Pan, Stand & Burner.
Cost £80.00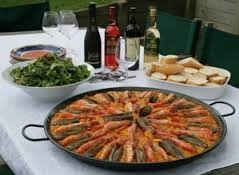 120cm Pan, Stand & Burner.
Cost £90.00
---
Terms of Use:
The rental costs are for the equipment only.
They do NOT include: Meat, LPG Gas or Charcoal.
The equipment must be returned clean or an additional £50.00 will be charged for cleaning.
Hire Period/Delivery and Collection:
Delivery and collection services are NOT included in the Hire Charge set out on this website. A delivery and or collection charge "at cost" (not Saturdays) is calculated depending on distance. Delivery services are from door to door and based on our driver having unencumbered access to a convenient ground floor location on firm ground. An extra charge will be made if hired items have to be carried over any distance greater than 10 meters. Delivery drivers do not, and will not carry hired items up or down stairs. Hirers should ensure that they or their representatives are at the delivery address. Wasted journeys deriving from non attendance will be charged for. Deliveries to third parties or unoccupied premises are made entirely at the hirer's risk and will not be delivered unless authorisation is received in writing or e-mail.
Goods will be available for the collection or delivery by us (if delivery is booked) up to 48hrs before the event and must be returned (or collected if booked) no later than one day after. For weekend events, hired goods will be available on Thursday/Friday and must be returned without fail on the following Monday. An extra charge of 35% per day will be made if goods are returned after the due day or date.