Spit Roast | Hog Roast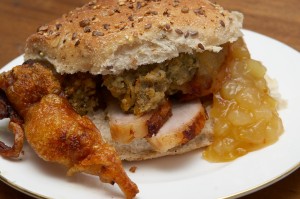 Whatever the occasion, whether you are planning a large Corporate event or an extravagant wedding reception or just a simple garden party. Blacks Events welcomes the opportunity to partner with you. Our professional staff guarantees that your occasion or event will be the enjoyable and memorable experience you always wished for. From Corporate events to casual buffets, Weddings, Product Launches, Anniversaries, Fund Raisers. Our unique personal service and professionalism are guaranteed to ensure a worry-free, memorable event for you and your guests. From start to finish – from setup to cleanup. Our advice is free and you will be pleasantly surprised at how we can maximise value without compromising your standards.
Our fully-trained and friendly staff will be at your function at a prearranged time.  It is our responsibility to ensure the food service is to a high standard whether it is buffet style or silver service. Clearing away and tidying up the buffet/food service area is also regarded as part of our service
What is included:
We supply all staff equipment and serving utensils needed to provide your chosen and agreed service, whether it is buffet style of full table/silver service.
What is not included:
No out door cover is provided. It is the customer's responsibility to provide suitable cover in case of bad weather (we are flexible and can advise)
China table ware: This is an additional cost quoted separately. It is dependant on personal style and menu choice.
Whether delivered to your door as an all-inclusive drop-off, or presented by us at your function, the team at The Shires Spit Roast Company will serve you delicious quality food on time – every time.
Meat selection is up to you, though we'll provide you with a price guide and various options. We are also able to adapt any of our menus to suit your specific requirements. If you have a particular side dish or desert in mind please ask. We are flexible. And you can choose from high grade disposable tableware to full china.
Something Different?
How about a Gourmet/Posh Bacon & Egg roll as a breakfast option or late evening. Imagine whole loins of bacon skewered with tomatoes, spit roasted and hand carved, served with a free range fried egg (optional) finished with a dollop of organic ketchup.

From £8.95 per adult based on 100 people
Our Giant Tagine:
Chicken or lamb tagine, served with traditional sides and char grilled flat breads.
From £9.95 per adult based on 100 people
Or what about Porchetta:
Porchetta is a savory and moist boneless pork roast of Italian culinary tradition. A section of the pig is completely de-boned, the meat is layered with stuffing then rolled, spit roasted and hand carved.
Porchetta is one of the most spectacular food dishes of central Italy, it is prepared for important celebrations.
P.O.A normally served as a main meal with side dishes.
Note, all meats are professionally selected and prepared by our local butcher. We can also offer organic and free-range meats.
Pig Roast, Hog Roasts, Do It Yourself!
Are you a confident person in the kitchen and on the BBQ? Impress your family and friends with your spit roasting.
The Standard Roaster Hire… From £150.00 (does not include gas). You can hire the machine with the spit bar and brackets for cooking a whole pig or lamb. Alternatively, you can hire it with baskets in which you can roast 24 whole chickens, or a selection of jointed meats. For the beginner full instructions can be provided on how to spit the pig and cooking times. (See hire section)
All-inclusive Drop Off… From £395.00 this option is available with a whole pig or lamb (includes gas and the pig or lamb) you give us the time, and we will prepare and cook the meat prior to delivering it to your door. All you have to do is continue to cook the meat for another hour, and then carve and serve in your own time. We'll collect the machine the next day.
Full instructions will be given on how to carve the meat and how to operate the machine. Note, an additional cleaning charge of £35.00 will be added if the machine is returned dirty.
More Pig/Hog roast pricing and options can be found on the menu tab
Please note if you are not in a 15 mile radius there will be a delivery and collection charge calculated on a mileage basis. But you can also collect and return the machine your self. 
Please note: The Spit Roast machines we use are large  professional gas fuelled units (Size in Inches: 61" L X 33" W X 59" H. Access points doors, gates etc for the machine need to be wider than 33 inches. You must also have the appropriate size transportation if you are collecting for a DIY option. If you are not sure please ask and we can advice.